Meet Dr. Marc Henderson
Marc Henderson, DDS, FAGD
My profession allows me the opportunity to meet extraordinary people every day and listen to their life stories, and that is an inspiration to me. I enjoy working with my hands, and I have fun treating patients. It is truly great to make someone else smile and feel good about how they look and feel.
Education and Continuing Education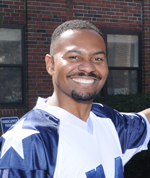 I attended Howard University's College of Dentistry, earning my Doctorate of Dental Surgery, and continued on to complete my residency at St. Francis Hospital and Medical Center in Hartford, CT.

Currently, I have over 500 hours of continuing education credits in the field of general dentistry. I am a Fellow of the Academy of General Dentistry, an honor for my commitment to continuing education and excellence in my field. I want each of my patients to receive the very best standard of care from our office.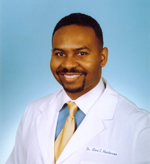 In the Practice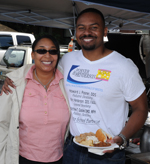 Much of our staff has been a part of this practice for over 20 years. That type of loyalty and commitment is rare and has helped patients enjoy their visits to the dentist. It's like seeing old friends all the time.

Our office has an outstanding waiting area with an actual Pac-Man machine! There are plenty of children and families coming through, providing energy and excitement for the staff and others. Also, for lengthy appointments, we have video glasses patients can wear to watch movies while they're being treated. Patients love it!
Outside the Office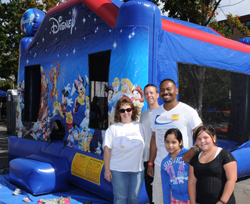 I am originally from Ft. Washington, MD, and have lived in New Milford for the past five years. My wife, Raven Henderson, is a pediatric dentist in Middlebury. We have a collie named Smores who sheds all the time, but we love him anyway! When I have free time, I enjoy reading dental journals, participating in church, exercising, and watching the Dallas Cowboys win!